Charly Perethian, founder of Parabellum Ltd, began his motorcycling career as a teenager in Rhode Island. He would ride his Vespa from his home in Pawtucket to the beach. This more often than not resulted in a 3rd gear ride home due to broken shift cables. Against his parent's wishes, he got his first "proper" motorcycle while studying industrial design at the Rhode Island School of Art and Design. He maintained, modified, and concealed his prized Honda CB350 in a school provided motorcycle garage/shop.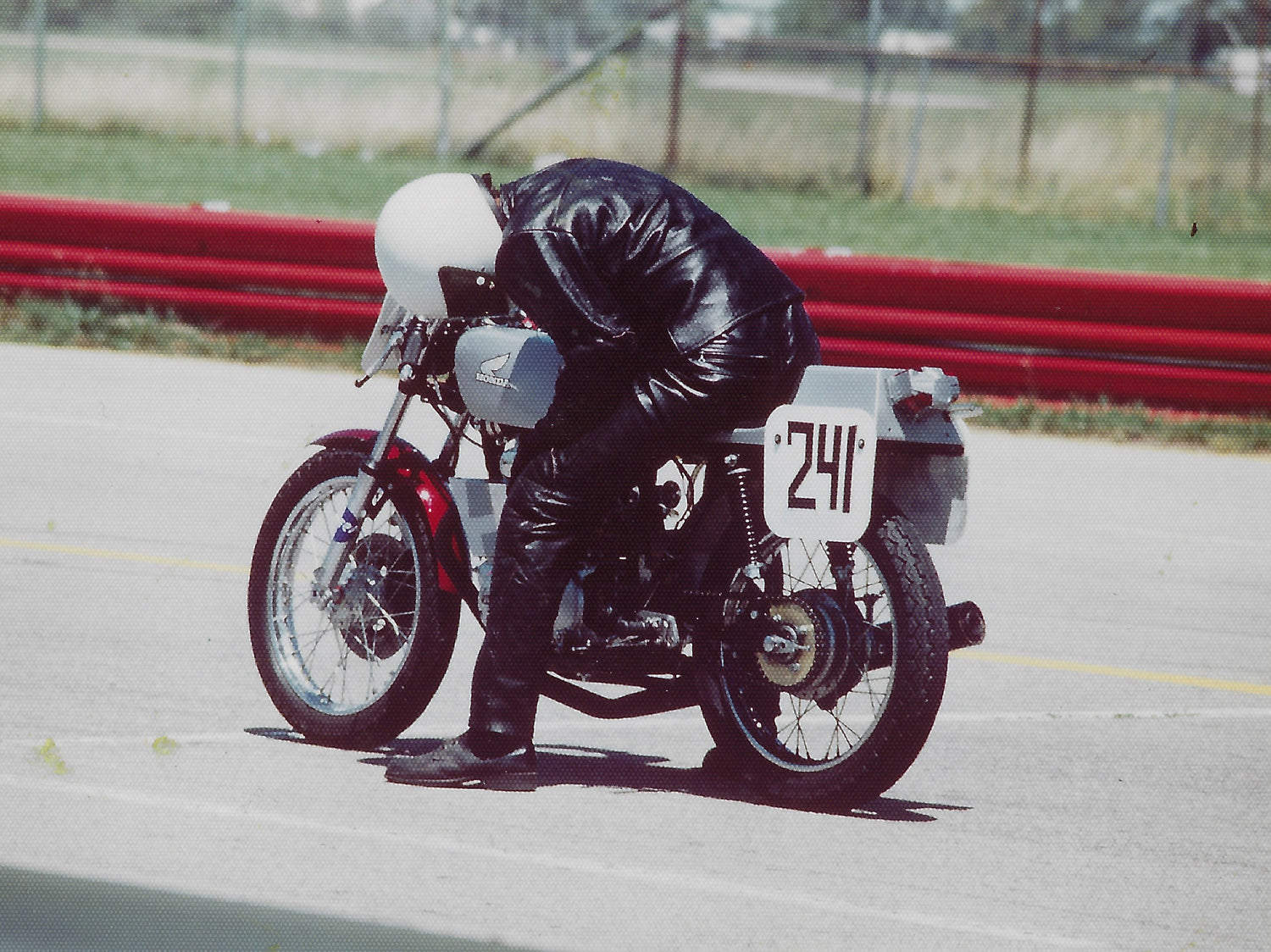 Landing his dream job as a designer for Vetter Fairing Company relocated Charly to Rantoul Illinois just out of college. Here he worked on the design team for various products including the Triumph Hurricane, the Windjammer fairing, saddlebags, tail trunk, and a sidecar. Vetter Co-workers introduced Charly to roadracing at which he became quite successful. Charly also fell in love with motorcycle touring in this era quickly racking up over 100,000 motorcycle miles.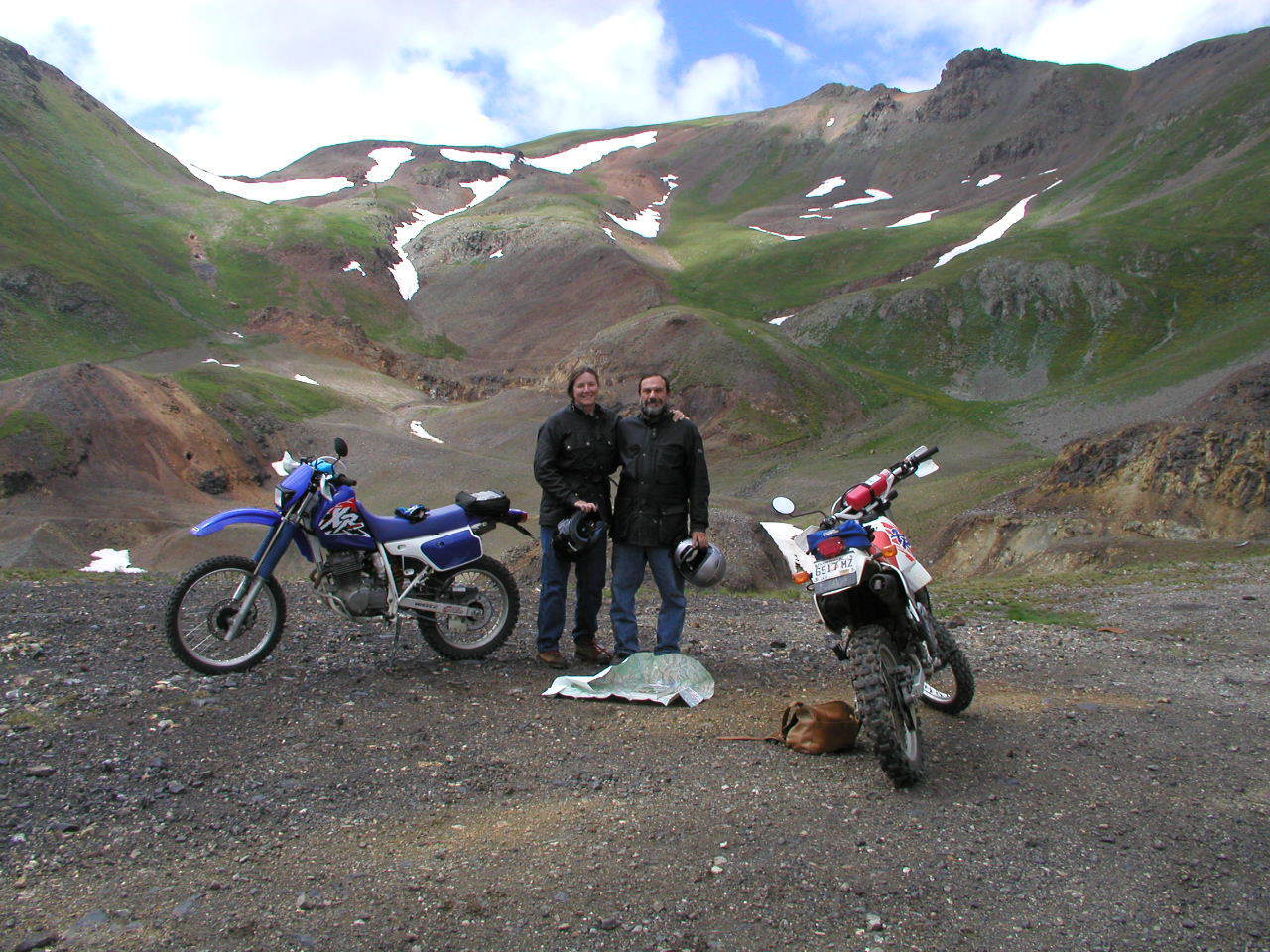 While in Rantoul, Charly picked up his future wife, Brenda, hitchhiking one day on the way to work. When he scolded her and lectured her about the dangers of hitchhiking, she said, "I was tired of walking." Brenda later started working at Vetter where the two got to know each other and started dating.
Vetter Fairing company relocated to San Luis Obispo, California in 1977 influenced heavily by the attraction of a year-round riding season and the sales that would stem from that market. After Vetter was sold in 1980, Charly and 4 other previous Vetter employees started Rifle fairing company. With lingering fuel cost concerns from the late-70s, Craig Vetter held Fuel economy competitions in the early and mid 80s. Charly excelled in aerodynamic design, leading him to victory in several of these competitions.
His most impressive showing was an almost fully streamlined Yamaha 185 that achieved 372 mpg in competition, and over 410 mpg in testing. The body design was sold to Honda to further develop, and the bike was and still is displayed at the Smithsonian in Washington DC. Other aerodynamic endeavors included design for the body of Dennis Manning's Landspeed Streamliner, "Tenacious," and the S&S Harley Davidson's, "Tramp III," Landspeed bike.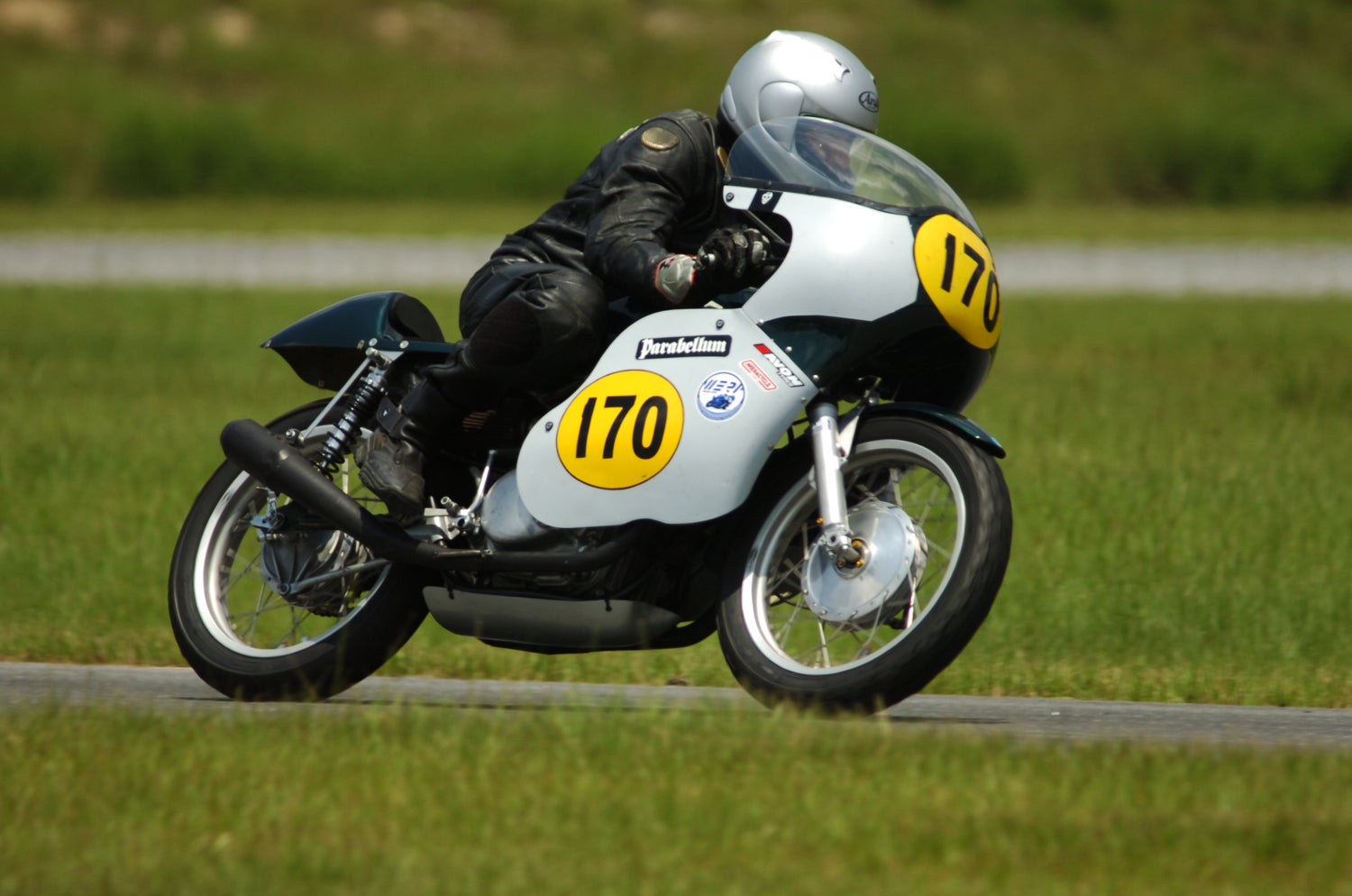 Weeks before Brenda and Charly's first son Max was born in 1986, Charly quit his job at Rifle and started Parabellum. Brenda and Charly feared a slow start to their new business but were pleasantly surprised with the number of orders they received immediately. With the cost of living always increasing, and concerns of regulations for small businesses in California, Charly and Brenda decided to relocate. Second son Jesse was just 5 weeks old when the whole family and business were packed up and moved across country to the beautiful mountains of northeast Georgia.
The Perethian Family's passion for motorcycles bonded them together and inspired new products to keep the business thriving. Family vacations were spent riding dirtbikes in the Rockies, and family outings were centered around motorcycles. Max and Jesse both started roadracing in high school and won several championships between them. Charly returned to roadracing in 2008 when he won the WERA Vintage national championship in the V1 class aboard nothing other than a highly modified Honda CB350. Max and Jesse continued their racing offroad winning championships in GNCC styled XC events. Charly and Max competed in a revamped Vetter fuel economy challenge in which they won aboard a fully-faired 1989 HondaNX250 sipping gas at 157 miles per gallon with the ability of carrying a week's worth of groceries.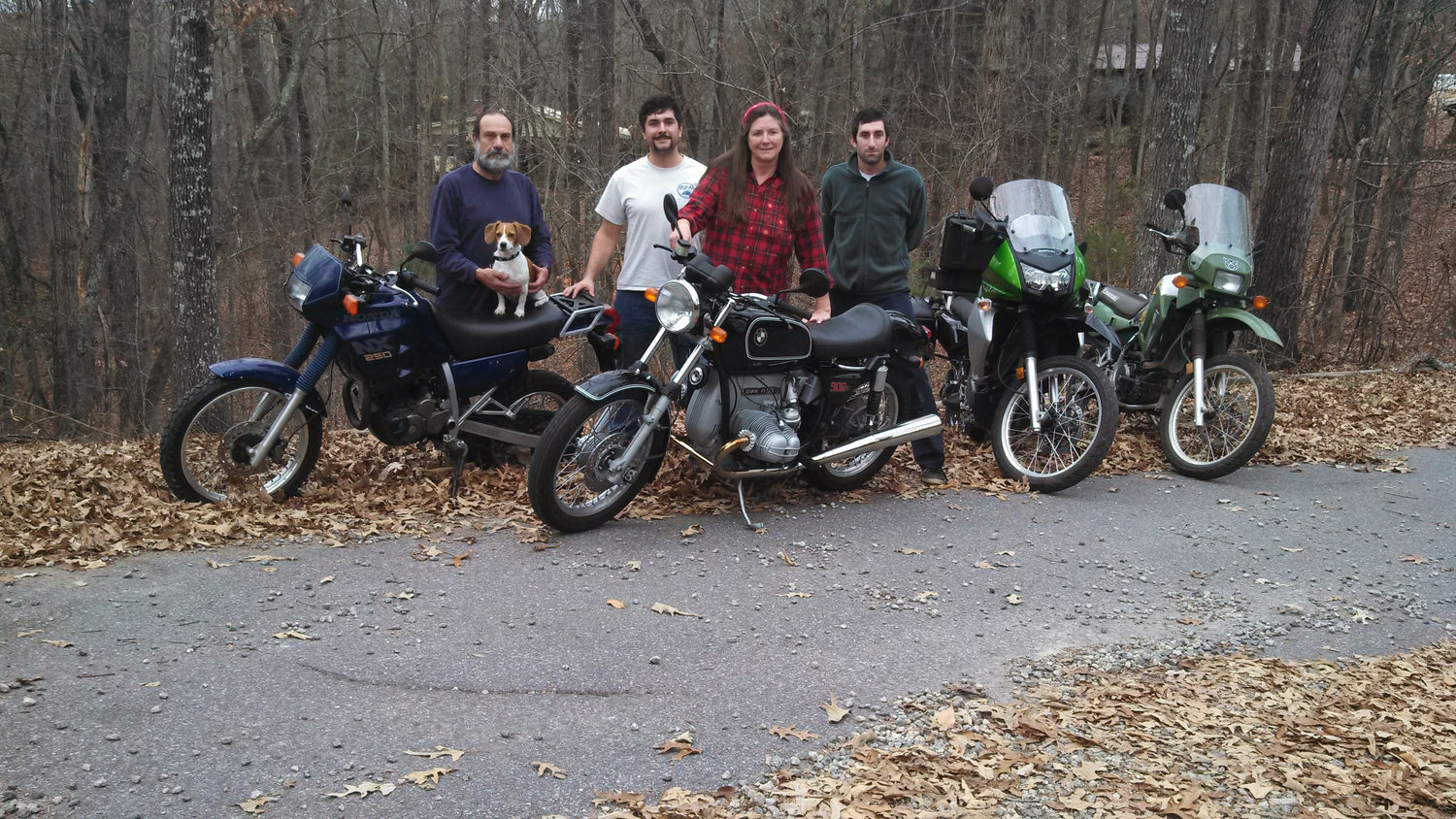 After youngest son Jesse received a business degree from the University of North Georgia, he went to work full-time at Parabellum. He spent 10 years apprenticing his father and learning the ins and outs of aerodynamics and the product design process. Jesse has designed some of Parabellum's best-selling products and is continuously studying the market and thinking of new windshield innovations.
Charly passed away in 2021 after a valiant fight against cancer. Despite this loss, the family continues to expand the business and design new products. Brenda manages operations and acts as the back-bone of the company as she always has. Jesse manages production and is head designer. We love what we do and owe all of our successes to our loyal customers..